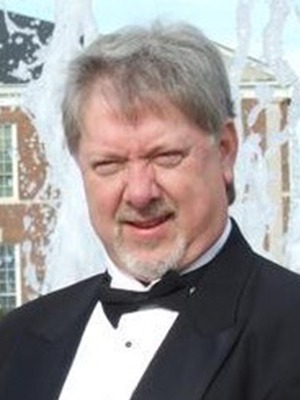 Dr. Scott Bozeman graduated from Troy State University in 1980 with a double major in education and music performance. He has taught in Alabama and primarily in Georgia, with his main certification in instrumental music k-12. He taught 5 years at Armstrong Atlantic State University in Savannah Georgia. He was also adjunct in the music department teaching private instruction on tuba and euphonium/baritone. During that tenure he established a low brass studio, The AASU Tuba Ensemble, and Tuba Christmas through the Harvey Phillips Foundation. Many of his past students have become music/band teachers, professional musicians, military musicians, and educators in a variety of subjects.
In 2011 he received a Doctorate of Education in Higher Education Administration, Leadership, and Administration from Argosy University.
He has written an instructional method book series for guitar/electric bass and been contributing editor for Dr. Perry Castelli in his texts "Social Foundations of America Education" and "Chalk It Up To Experience: A Handbook for Teaching". Additionally, he has penned several papers and pedagogical exercises for use at all levels.
Dr. Bozeman's past and present professional affiliations include Georgia Music Educators Association, Alabama Music Educators Association, Florida Music Educators Association, International Tuba Euphonium Association, Professional Association of Georgia Educators, and life member of Kappa Kappa Psi Band Fraternity.
He currently performs in several community bands on various low brass instruments and am principal tubist for the Southeast Alabama Community Band.
When called upon, he works with bands throughout Alabama, Georgia and the panhandle of Florida.