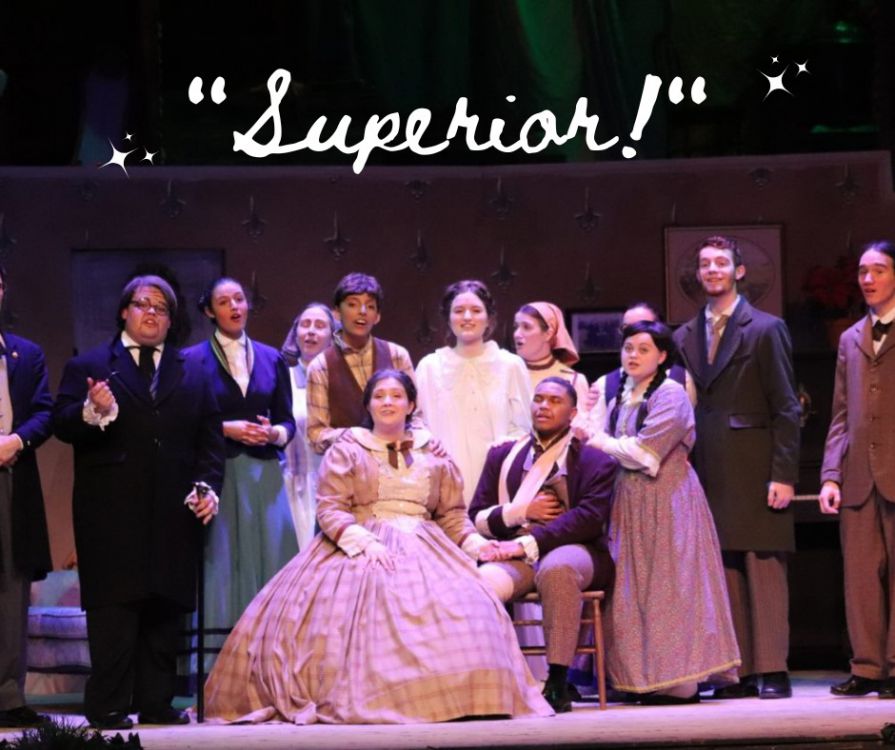 Pensacola State College's theater production of Kate Hamill's adaptation of Louisa May Alcott's "Little Women" received a Superior rating from the Florida College System Activities Association – Theatre Division.
Raines Carr, theater director at Chipola College, was the adjudicator. Carr also recognized individual performers ─ Jolene Cintron, who played Jo March, Harley Furlong as Amy March, and Jac Campo as Parrot and the Hideous Man 1.
Carr also applauded PSC's Technical Director Lance Bannon's scene design.
"The scenic design itself was in all of its 19th-century garish glory. A couple of highlights were Mr. Laurence's music room and Jo's attic," Carr said.
"Jo's attic had all of the rough textures and features of our main heroine and physicalized what we see in her throughout her story. Rough edges living so close to the sublime and beautiful. The design captured this perfectly."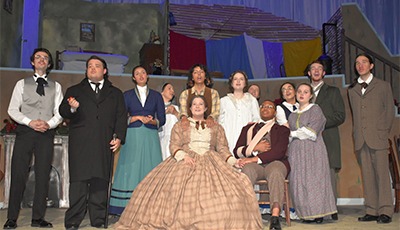 He also praised PSC Costumer Lavonne French's efforts.
"The costumes were well thought out and appropriate for this kind of period piece," said Carr, who expressed appreciation for "all of the thought that went into this part of the show."
He said the actors worked well together as an ensemble.
"That can be the hardest thing to coalesce in a rehearsal process, but no actor in the show seemed as if they were out for themselves. Everyone was on the same path and had the same goal. This was very refreshing," Carr added.
"I saw actors pouring out their souls to show us the angst and longing of these characters. I saw listening and responding. The fundamentals of acting. This is in large part to a cast that obviously trusted each other."
He congratulated PSC Theater Director Dr. Rodney Whatley on his attention to detail and tenacity.
"I could see that he created a wonderful environment for the artists to work in. This is key to cohesive storytelling. All of the actors and crew involved were on the same page and there for the same purpose," Carr said.