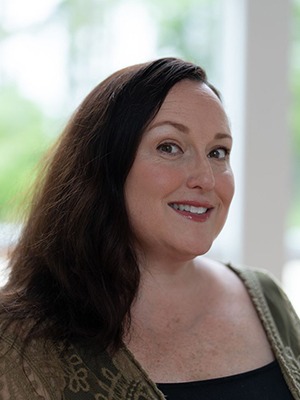 Dasha Teelin, our Instructor of Voice, is an active singer/actress in the southeast. She has been a voice instructor for 25 years, sending several students to compete in TV shows, and on to record label companies in NYC, LA, The UK, Nashville, Memphis, and Atlanta, GA.
In 2019, Teelin created a professional choral organization, "Southern Vocal Collective". She remains the Founding Artistic Director of this group, which has now expanded to include an educational component by inviting college students to sing among professional and semiprofessional adult members.
In April of 2010, Teelin performed the lead role in a Leda Swan original production called Dances Under the Sun in Oxford, MS. In January of that same year Teelin performed the lead role of "Lady of Misrule" with the same company in another original production entitled Tales of the Illyrian Nights.
Throughout her studies, Teelin was blessed to work and study alongside renowned professionals from New York City's metropolitan opera, and Italy's, La Scala, specifically, Nico and Carol Castel, Giovanna Maresta, and their colleagues.
With The Hattiesburg Concert Association, Teelin was the soprano soloist in Poulenc's Gloria, Bach's Magnificat, Handel's Messiah and Vivaldi's Gloria. With the Calvary Episcopal Choir and Memphis Symphony, Teelin appeared as a soprano soloist in Handel's Messiah.  As a graduate student, she was selected by faculty to perform works by composer Carter Pann at the University of Memphis faculty wind ensemble concert.
Operatic roles Teelin has sung with various opera companies, professional choral organizations, and educational institutions, include La Maestra della Novizie in Puccini's Suor Angelica, Mrs. Splinters in Copland's The Tenderland, Frau Reich in Nicoloai's Merry Wives of Windsor, and Zita in Puccini's Gianni Schicchi. Teelin has also been a soloist in scenes from Don Giovanni, Le Nozze di Figaro, and La Bohéme.
A versatile musician, Teelin is a co-founder of the band Celtic Crossroads. In the band, she performs as a flute, whistle and vocal soloist. Celtic Crossroads regularly performs throughout the state of Mississippi, at Celtic and Irish festivals.
Teelin's Masters Degree in Vocal performance is from the University of Memphis. She earned a Bachelor of Music at the University of Southern Mississippi.